Posts Tagged 'Wireless and Mobile'
June 9th, 2010 by NearInteraction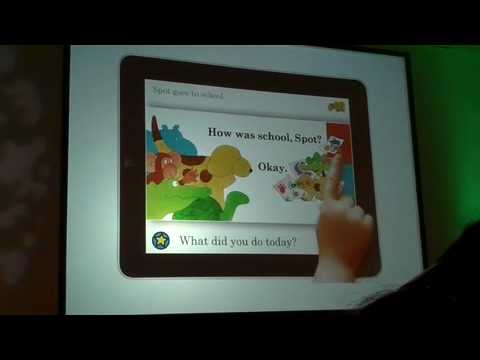 The first-look demos of Penguin Books presented by Penguin CEO John Makinson in London.
Source: paidcontent
---
November 17th, 2009 by NearInteraction
---
July 15th, 2009 by NearInteraction
Yet another task the iPhone can simplify: creating, printing and sending postcards without ever having to physically handle one. PrintYourLife.com has devised an iPhone app called goPostal, which can be downloaded to the iPhone for free. Users take a photo or choose one they've snapped earlier, write a message and select a recipient from their phone's address book. The postcard is then printed and delivered via postal mail to anywhere within the US for USD 1.29.
While they may lack the personal touch of a handwritten postcard, goPostal's missives provide a tangible and perhaps more thoughtful alternative to emailing a photo, without more effort for senders. Postal services: time to partner with goPostal or set up something similar of your own! (Related: Email a photo to send prints to friends & family.)
Website: www.printyourlife.com
---
July 15th, 2009 by NearInteraction
---
July 8th, 2009 by NearInteraction
Nearest Tube developed by Acrossair one of the first augmented reality apps to go live in the iPhone AppStore. This amazing new application tells Londoners where their nearest tube station is via their iPhones video function.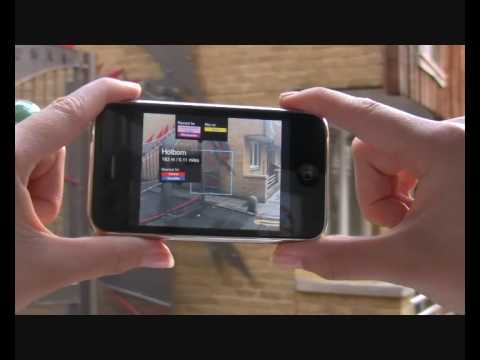 When you load the app, holding it flat, all 13 lines of the London underground are displayed in coloured arrows. By tilting the phone upwards, you will see the nearest stations: what direction they are in relation to your location, how many kilometres and miles away they are and what tube lines they are on. If you continue to tilt the phone upwards, you will see stations further away, as stacked icons. Only available to Apple iPhone 3GS users.
---
July 6th, 2009 by NearInteraction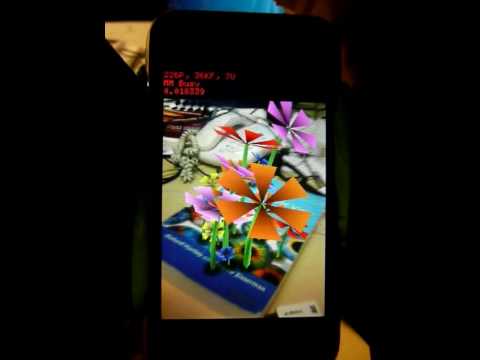 Some very early results with Augmented Reality (AR) on an iPhone 3G. This video shows an adaptation of the Parallel Tracking and Mapping system to an iPhone. All processing is done live on the phone. Doesn't use tags and is interactive! Developed by post-doctoral student Georg Klein.
---
June 30th, 2009 by NearInteraction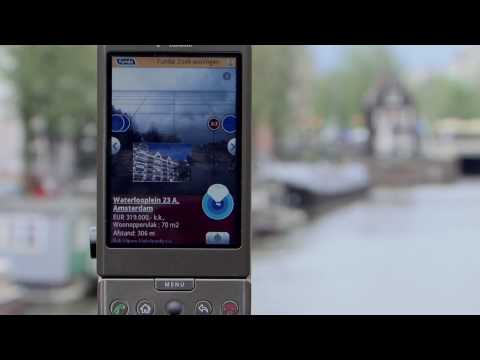 Layar developed by Sprxmobile, combines GPS, camera, and compass to identify your surroundings and overlay information on screen, in real time. It is available for Android now and it will be available for iPhone soon, but exclusively for the 3GS. The reason is that Layar needs a compass to work.
---
April 30th, 2009 by NearInteraction
Kaywa – Services for the mobile internet as available for you some really cool QR code tools for your mobile:
DataMatrix Code generator
QR Code generator
Free mobile QR code reader
Please explore and have fun !
---
November 3rd, 2008 by NearInteraction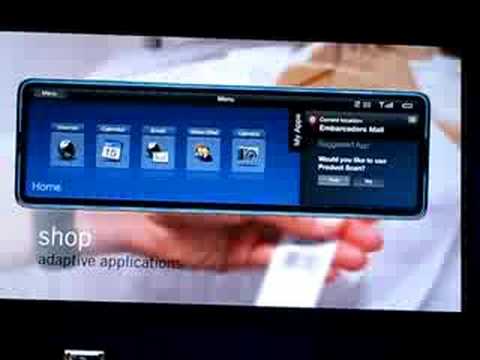 Press Release [Intel via Engadget]
---