Posts Tagged 'iPhone and Android'
August 16th, 2010 by NearInteraction
---
October 14th, 2009 by NearInteraction
"Basically, Flash Pro CS5 allows developers to use Flash technologies to develop content for iPhone and iPod Touch devices that were previously closed to them.  The Flash developer tool converts Flash apps into ones that can work on the iPhone, since the iPhone still does not support Flash.  So this is a workaround."
(…)
"Note that this does not mean you'll be able to watch Flash-based web content on your iPhone just yet."
Read the full article after the jump.
Some examples of apps.
---
July 15th, 2009 by NearInteraction
Yet another task the iPhone can simplify: creating, printing and sending postcards without ever having to physically handle one. PrintYourLife.com has devised an iPhone app called goPostal, which can be downloaded to the iPhone for free. Users take a photo or choose one they've snapped earlier, write a message and select a recipient from their phone's address book. The postcard is then printed and delivered via postal mail to anywhere within the US for USD 1.29.
While they may lack the personal touch of a handwritten postcard, goPostal's missives provide a tangible and perhaps more thoughtful alternative to emailing a photo, without more effort for senders. Postal services: time to partner with goPostal or set up something similar of your own! (Related: Email a photo to send prints to friends & family.)
Website: www.printyourlife.com
---
June 30th, 2009 by NearInteraction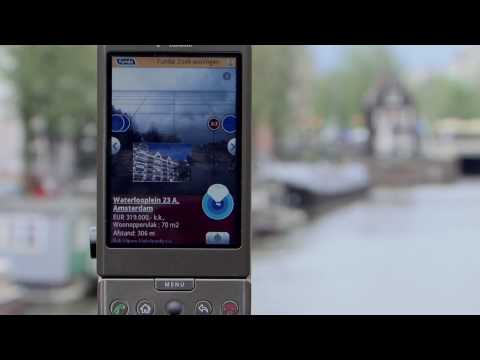 Layar developed by Sprxmobile, combines GPS, camera, and compass to identify your surroundings and overlay information on screen, in real time. It is available for Android now and it will be available for iPhone soon, but exclusively for the 3GS. The reason is that Layar needs a compass to work.
---
June 25th, 2009 by NearInteraction
Released early this month by Australian developer Bulpadok, The Hidden Park is a computer game for young families that makes the most of the iPhone's features as it leads children into a fantasy world of trolls, fairies and genies. Families begin by downloading the app from Apple's App Store for USD 6.99 and then heading to a nearby park—currently, the game supports a select group of parks in nine major cities around the world, including New York, London, Tokyo and Sydney. From there, children navigate their way through the real park by following a magical map that reveals where mystical creatures live. As kids move past landmarks in the park, the map tells them where to go next, with puzzles and riddles to solve in order to save the park from greedy developers. Children also take photos of various landmarks—and of the magical creatures who are said to live nearby—and can store those photos in a gallery for an album of their adventure that day.
Taking full advantage of Apple's technology, the Hidden Park uses the iPhone's A-GPS feature to accurately pinpoint each player's movements within the park and plot them against the interactive map that forms the heart of the game, for example. Through Location Based Services (LBS) technology, the game triggers particular animations and tasks as the user reaches key points along their journey. The phone's accelerometer, meanwhile, allows users to shake the device to scatter mystical characters over any photographed image. The Hidden Park was created in collaboration with WSP Environmental. And while the game is currently focused on a set of key major parks, it can be adapted to others—in fact, the company is now working on a park builder that will allow parents to set up the game in their local park and share it with other parents. In the meantime, Bulpadok is also accepting nominations for additional parks to support in the game.
via Springwise here
---
January 6th, 2009 by NearInteraction
"Today, Viximo has released a landmark new development platform called VixML that allows talented designers to create basic applications with a minimal amount of programming knowledge."
Full article @techcrunch after the jump.
---
September 18th, 2008 by NearInteraction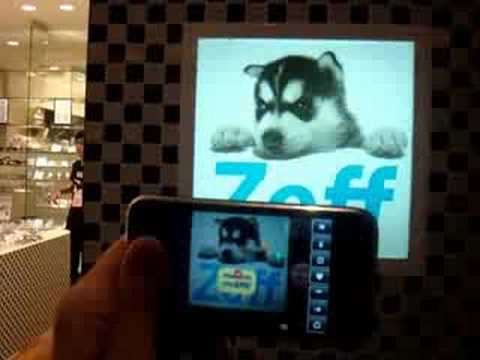 More info after the jump.
---