Archive for the 'Tangible Interfaces' Category
June 17th, 2013 by NearInteraction
---
June 16th, 2013 by NearInteraction
The FalaComigo Project combines the most modern Information and Communication
Technology with simple, objective speech and raises awareness to safeguard heritage.
This National Strategic Reference Framework (QREN)-funded partnership initiative has
brought together the University, Corporate and Heritage Management Sectors.
Using the Palace of Monserrate as a reference, multimedia products were created which
integrate interactive virtual characters with speech recognition and synthesis,
incorporated into modern support equipment with attractive, ergonomic lines specially
designed to harmoniously blend into museum spaces.
---
February 4th, 2013 by NearInteraction
"BFS-Solo enables high-speed book digitization using monocular video captured while the paper is deformed. Our original method can reconstruct the 3D deformation and restore a flat document image by taking into account the physical constraints on deformation for a sheet of paper from the monocular image sequence. This system allows flexibility of configuration for high-speed book digitization, anywhere and anytime."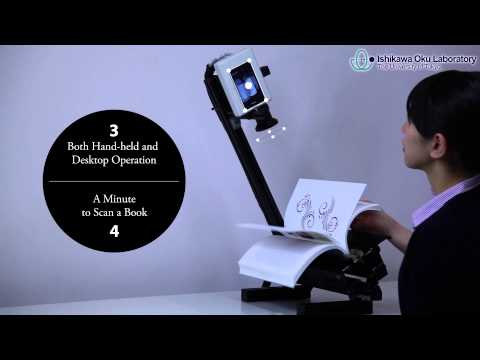 ---
November 1st, 2011 by NearInteraction
"The Swap-O-Matic is a vending machine that allows users to swap and trade, rather than buy. It's currently located at Ample Hills Creamery, an ice cream shop in Brooklyn, NY. This project co-ops the form of a vending machine, which is usually associated with instant gratification and convenient consumption, to promote a more sustainable alternative to buying things new, raise awareness about conscious consumption, and make swapping fun!"
---
April 28th, 2011 by NearInteraction
---
September 20th, 2010 by NearInteraction


Massimo Banzi is something of a legend in the world of interaction design. Cheerful and unpretentious, he is one of the founding members of the Arduino phenomenon. I was lucky enough to attend a lecture by him recently.
"…to allow everyday people to use electronics and software as a creative medium with the least possible pain."
It was this deceptively simple vision that led Massimo and his contemporaries at Ivrea Interaction design Institute to develop Arduino, in doing so making a significant contribution to a DIY revolution in technology that continues to pose a serious threat the to status quo.
Technology, arguably the most powerful medium in the world today, was becoming the sole domain of well-resourced profit-driven companies. It wasn't just the technology patents or the skill barriers, in many cases it was actually illegal to even open up and look inside a product that you had bought and paid for, let alone (God forbid) modify it to suit your actual needs as an individual… iPhone anyone?

Teach a man to fish…
Putting technology in the hands of people that otherwise would not have access to it is of course a large part of what the open-source movement as a whole has been trying to achieve.
Projects like Ubuntu (a completely free and highly function operating system based on Linux) and Open Office have done exactly this. However, empowering people with free tools is only half of the solution, ultimately empowering people to create their own technology is far more powerful.

What is Arduino?
Arduino can act as an electronic brain for, well, just about anything. Essentially, it's a very small and incredibly flexible computer; designed to allow you to combine it with any number of other hardware or software systems. It has it's own software language, based on Java, which allows you to create programs that control the hardware.

Here are a few projects built with Arduino:
TableTalk is an experimental interactive student project that visualizes speech and conversation.

Seem complicated? It isn't quiet Lego, but for those with a minimum of determination, Ardiuno opens up a world of technological possibilities. Check out this video of 3 11-year old girls who upgraded their cat teddy-bear with a "mouse alert system".



Who cares?
Artists students, hobbyists and anyone who wants to harness the power of technology for their own individual creativity. It's especially useful for students studying in areas like interactive art or interaction design because we can use it to prototype our ideas. Designs prototyped in Arduino might end up being manufactured entirely differently if they go into mass production.

Why its so dam cool.
1. Cheap to manufacture and purchase.
Around €20 gets you an Arduino board. Massimo and the Arduino team realized early on that if they were going to be putting technology in the hands of the above demographic it was going to have to be cheap.

2. Relatively easy to learn and use
At the expense of really advanced features, the decision was made to keep it as simple as possible. A combination of a user-friendly design and extensive community driven documentation means that you can get stuck in and make stuff right away.
3. Completely open-source
In true open-source fashion it combined and reconstituted other powerful open-source projects to create something new and more powerful. The physical prototyping platform Wiring and the Processing language were its primary constituents.
Everything about Arduino is freely available, including the design details from the boards themselves. That means if you you really want to you could go and manufacture (even sell) your own Arduino boards, Seeduino did just that, modifying and building on the base system.
A good example of the power of this approach is the LilyPad Arduino board (above). Designed and developed by Leah Buechley and SparkFun Electronics, The LilyPad Arduino is a microcontroller board designed for wearables and e-textiles. It can be sewn to fabric and similarly mounted power supplies, sensors and actuators with conductive thread.
More importantly though, open-source means that the intellectual property of Arduino is essentially owned by "the community"; there is no doubt that the incredible success of Arduino would not have been possible without the discover, make & share ecosystem that characterizes open-source communities. Any one project built in Arduino will involve the integration and modification of some amount of software and techniques that have been previously discovered and shared by the community.

If you're interested in the idea of open-source hardware, the topic was examined closely in this article on wired.com.
I'll leave you with Massimo's final slide, design by Matt Jones.
Dive into the DIY electronics world online:
arduino.cc/en/
makezine.com
instructables.com
thingiverse
About the author:
Charles is a student of Interaction design at Domus Academy in Milan, Italy. His website is here: simstim.co.za
---
August 16th, 2010 by NearInteraction
---
July 12th, 2010 by NearInteraction
---
July 12th, 2010 by NearInteraction
---
June 9th, 2010 by NearInteraction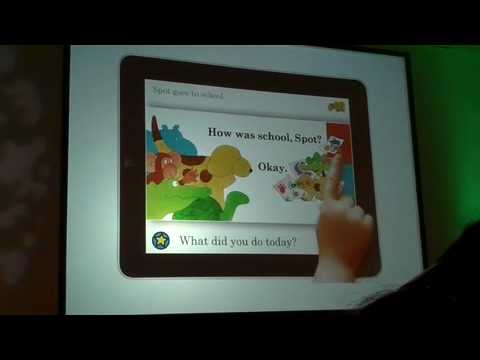 The first-look demos of Penguin Books presented by Penguin CEO John Makinson in London.
Source: paidcontent
---