Archive for the 'iPhone and Android' Category
August 16th, 2010 by NearInteraction
---
July 22nd, 2010 by NearInteraction
---
July 12th, 2010 by NearInteraction
The Museum of London has launched an iPhone app which cleverly brings its extensive art and photographic collections to the streets of the capital…more at Creative Review
---
June 9th, 2010 by NearInteraction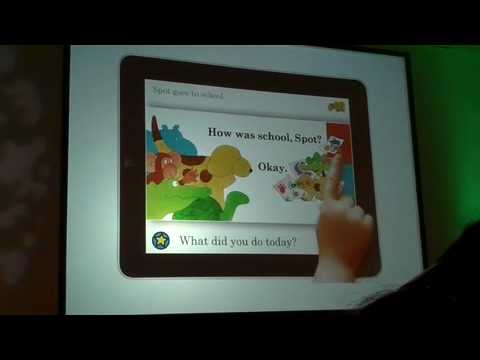 The first-look demos of Penguin Books presented by Penguin CEO John Makinson in London.
Source: paidcontent
---
May 27th, 2010 by NearInteraction
Data Logger for iPhone enables you to store and graph any data of your choosing along with a timestamp and geolocation. You might use Data Logger to store electricity meter readings, to create maps of pollution or temperature sensor readings around your neighbourhood, or animal sightings around the city. You can also set up custom data feeds, with user-defined min and max values, tags, description and units.  Data Logger is available from the App Store.
via pachube blog
---
May 17th, 2010 by NearInteraction
You can now prototype, and possibly publish, iPhone apps using Processing. It's called iProcessing and created by Luckybite…
"iProcessing is an open programming framework to help people develop native iPhone applications using the Processing language. It is an integration of the Processing.js library and a Javascript application framework for iPhone."
Of course you can also make iTouch apps in openFrameworks, and soon export from Flash CS5, or if you are hardcore just the native SDK, but we like easier entry points and saving some boring work.
There are some speed and graphics limitations, and one downside at the moment is : "It is unknown as to whether apps created using the framework will be approved if submitted to the App Store", but things will improve over time and this is really good news for students who are just starting out in coding Processing.
There's more coverage on Create Digital Motion and CreativeApps.
---
November 25th, 2009 by NearInteraction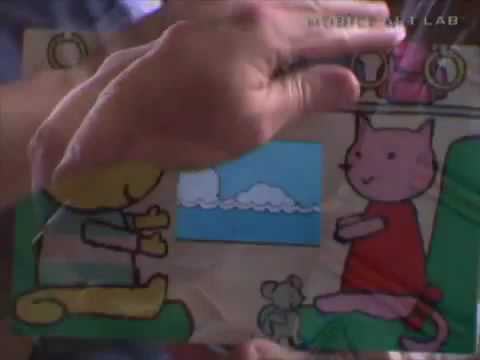 Tokyo – The iPhone has been reappropriated as a children's storybook, with an imaginative new mobile phone application that extends the smartphone's capabilities.
The 'Phone Book' project by Mobile Art Lab uses the iPhone to create a hybrid digital/analogue storytelling tool. Users slot their mobile device into a pocket in a specially designed picture book; as they turn the pages of the book, the action on the iPhone screen changes. Using the smartphone's touch screen, the moving images become interactive additions to the story.
With printed content under threat from new digital book devices, new innovations – often creating new hybrids of the two – are changing the way consumers engage with media content.
via LSN:Network
---
October 14th, 2009 by NearInteraction
"Basically, Flash Pro CS5 allows developers to use Flash technologies to develop content for iPhone and iPod Touch devices that were previously closed to them.  The Flash developer tool converts Flash apps into ones that can work on the iPhone, since the iPhone still does not support Flash.  So this is a workaround."
(…)
"Note that this does not mean you'll be able to watch Flash-based web content on your iPhone just yet."
Read the full article after the jump.
Some examples of apps.
---