Archive for the 'iPad' Category
---
August 16th, 2010 by NearInteraction
"iTeleport, a magical app that lets you control your computer from anywhere in the world"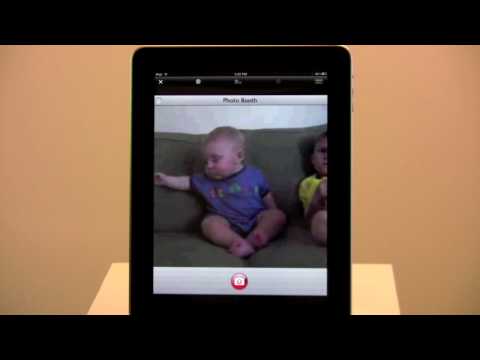 ---
August 16th, 2010 by NearInteraction
---
July 22nd, 2010 by NearInteraction
---
July 22nd, 2010 by NearInteraction
---
July 12th, 2010 by NearInteraction
The Museum of London has launched an iPhone app which cleverly brings its extensive art and photographic collections to the streets of the capital…more at Creative Review
---
June 9th, 2010 by NearInteraction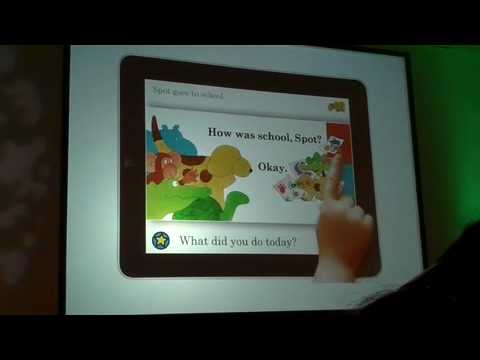 The first-look demos of Penguin Books presented by Penguin CEO John Makinson in London.
Source: paidcontent
---
May 27th, 2010 by NearInteraction
Stylesignal provides its customers with constantly updated fashion forecasts, trend information, news coverage and inspiration, all for prices starting at USD 99 per week. Now that Apple's iPad is out, however, the company has ported its full package of coverage to that platform. The iPad's high-quality display has the same colour acuity and wide viewing angle of ultra-high end photographic displays, the company notes, making it perfect for viewing swatches, photographs and designs used commercially in the fashion industry. Accordingly, instead of just looking at a picture, Stylesignal subscribers can now "pinch to zoom, touch to see a colour palette based on industry referenced colours, or move from street style photos to catwalk pictures at the flick of a finger," it says. The continuously updated iPad app also serves as a trend book that never goes out of date, the company says. This month and next, Stylesignal is giving new subscribers a free iPad; existing ones can download the iPad app from Apple's App Store for free.
via Springwise
---
May 27th, 2010 by NearInteraction
As part of a global pilot at InterContinental New York Barclay, InterContinental Buckhead Atlanta, InterContinental London Park Lane and InterContinental Hong Kong, travellers can now look forward to receiving enhanced local destination advice from hotel concierge teams using the mobile, multi-touch, content-rich iPad. Rather than jot directions on a foldable paper map, for example, concierge teams can now provide exact directions through interactive maps on the device with high-resolution satellite imagery, close-up street views and detailed walking routes. Local recommendations can come to life in InterContinental's unique destination-specific videos, while bookings can be made and confirmed instantly by e-mail.
Simon Scoot, the company's vice president of global brand management, explains: "We have an amazing team of concierges worldwide, and our concierges are already engaging with our guests with useful information such as pre-stay e-mails, destination-specific concierge websites, interactive maps and concierge videos. We are also preparing to pilot state-of-the-art Google Maps technology as well as other enhancements, and the Apple iPad will be a revolutionary way of showcasing some of these features."
via Springwise
---
May 27th, 2010 by NearInteraction
Bluebox's namesake system already offers wireless in-flight entertainment that's accessible via handheld devices, seatback technology and overhead cabin broadcasting. Now the London company has announced that it will soon include the iPad among those delivery vehicles through its Bluebox Ai offering, which will be fully integrated with the other parts of the Bluebox system. Specifically, Bluebox has ported its PC-based operating and security software to the Apple platform, enabling a full range of iTunes App Store games and eBooks, a full selection of consumer magazines via Zinio, and a selection of some 200,000 commercial apps already available for the device. Airlines can add their own custom apps as well. Bluebox Ai will launch on an international carrier in July, the company says, with availability to other airlines shortly thereafter. In the meantime, it's now on display at the Aircraft Interiors Expo in Hamburg.
Via Springwise
---