Archive for the 'Interface and GUI' Category
June 17th, 2013 by NearInteraction
---
January 7th, 2013 by NearInteraction
Using familiar objects to interact with the world of imagination. Teach real life routines to children by playing with virtual characters.

Introduce children to good social and healthy habbits, like brushing their teeth or washing their hands.
Connect the family iPad with "smart" physical household objects and toys, and interact with virtual characters.
App developed by NearInteraction.
---
January 7th, 2013 by NearInteraction
"Pas a Pas is an interactive educational tool for schools that enables children to learn and experiment with different sets of elements using animation. It aims to use the physicality and the animated outcome of stop motion animation to bridge the gap between abstract concepts from maths, physics or arts (usually represented by graphs, equations or words) and reality.
The system consist of three aspects: a platform to record and display animations, sets of elements for animating and a community to share the content generated."
---
October 8th, 2012 by NearInteraction
"Totoya Creatures are the combination of the new and old. They are the next generation of plush toys: soft and digital pets for kids. It plays tunes, repeats voice with effects, pretends being a cyclops and likes when you comb his hair. Manufactured with natural user interface and child-safe materials.
Our creatures are the cutest hybrids: soft toys and clever devices in one. We present the cross-over between traditional toys and digital future. Moreover, it is safe both for the kids and for the device. Now you can get your first iDevice at the age of 0!"
---
August 2nd, 2012 by NearInteraction
Tangible Textural Interface (TTI) is a new type of sound system that that embeds a tactile surface. The interactive system allows users to rub their hands and fingers across the fabric to control the music. Unlike conventional materials such as plastic or glass, TTI adds a softer and more personal appeal to an electronic device.
With a few simple gestures, users can adjust the volume, select the equalizer, and skip tracks just by touching the speakers. TTI was created by product designer Eun Hee Jo, who has also created other textured gadgets such as the Fabric Mouse.
Watch the video below to see a demonstration of TTI.
---
January 2nd, 2012 by NearInteraction
The Magic Cube is a small and lightweight device from Celluon that functions as a full-sized projection keyboard and multi-touch mouse for computers, tablets and smartphones. Compact and portable, it can wirelessly connect to any Bluetooth HID device including the latest iPhone, iPad and Android devices, or can be connected to Windows and Mac OS devices via USB.
The Magic Cube can be used to send emails, type word documents or work on spreadsheets on almost any surface, studying finger movements to interpret and record your keystrokes. Check out the video below to see it in action: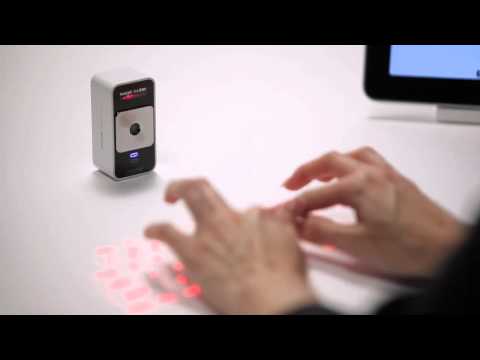 ---
October 3rd, 2011 by NearInteraction
---
September 23rd, 2011 by NearInteraction
In a time that everybody discusses what kind of part google will have in the social networks business, what's the real impact of the recent released google+ network, Facebook strikes back with two major changes in it's platform:
- the introduction of the timeline: replacing the user profile starting on 2011.09.30 (developers can get it earlier), timeline creates a new way of looking at a users information. It gathers all your stories, all your apps, friends information, in a timely fashion.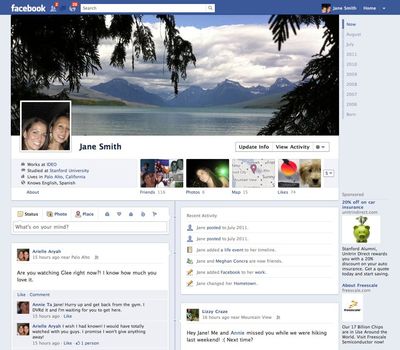 - Open Graph:   "The Open Graph is the most significant update to Platform since it launched in 2007, expanding the capabilities and opportunities for social apps, from music to TV to news to lifestyle apps such as cooking, fitness, and travel." (f8: A New Class of Apps By Bret Taylor).
Check the Conference video below.
---
February 25th, 2011 by NearInteraction
The architecture of the contemporary city is no longer simply about the physical space of buildings and landscape, more and more it is about the synthetic spaces created by the digital information that we collect, consume and organise; an immersive interface may become as much part of the world we inhabit as the buildings around us.
Augmented Reality (AR) is an emerging technology defined by its ability to overlay physical space with information. It is part of a paradigm shift that succeeds Virtual Reality; instead of disembodied occupation of virtual worlds, the physical and virtual are seen together as a contiguous, layered and dynamic whole. It may lead to a world where media is indistinguishable from 'reality'. The spatial organisation of data has important implications for architecture, as we re-evaluate the city as an immersive human-computer interface.
By Keiichi Matsuda
---
February 23rd, 2011 by NearInteraction
---