Archive for the 'Interactive Marketing' Category
June 17th, 2013 by NearInteraction
---
November 8th, 2010 by NearInteraction
If we examine the essence of interaction design, in which, according to Wikipedia, designers strive to create meaningful relationships between people and the products and services they use, and then we examine recent examples of "interaction" projects being produced, without naming names, it is quite clear that a lot of interactive technologies are being applied in their most simplistic forms, as reactive design solutions for simplistic *WOW* techniques, skillfully avoiding any conceptual design and totally bypassing any service design solutions that would connect these people in any meaningful way to the products under spotlight.
There is never a good excuse not to start! as interaction designers we have the tools to improve the quality of an interaction, it's service. We are the puppeteers holding the strings between a service provider and a customer… We are the customer's experience.
This is where Big Society thinking fits in so perfectly, and what's that? "Big Society builds on thinking from the internet – it is about a change in the way we operate, about releasing information, power, and people in their streets and institutions, and supporting people to take as much or as little control over their lives from whomsoever currently hoards it – mainly government, but also other large vested interests. Once you have had a taste of the freedom offered by the internet, can you imagine going back to life without it?" (Nat Wei)
With a little creative brainstorming, a lot of research, countless user scenarios and prototype tests we can do so much more for society than *WOW*ing them with a reactive sensor. We can be the catalyst that sits between people waiting for something to happen and people being enabled to change their lives.
We are the interaction, and it doesn't get more exciting than that!
---
October 31st, 2010 by NearInteraction
---
September 15th, 2010 by NearInteraction
Gorgeous (old and new) work from Mobile Art Lab. A Japanese conceptual company focusing on the advancement of mobile technology. The 'Lab creates very creative visual approaches with mobile phone-specialised values. Lots of potential here.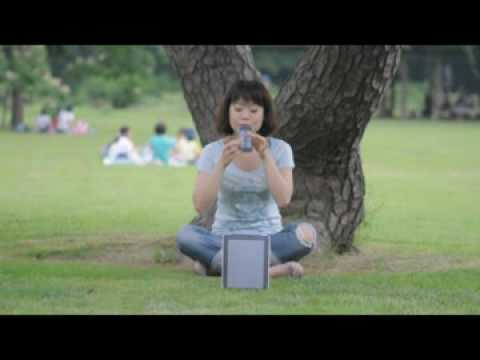 iMixad an interactive communication bewteen an iPad and an iPhone app.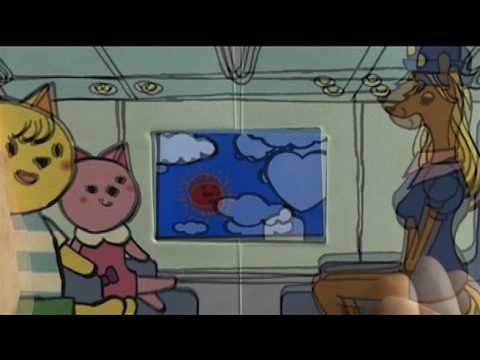 PhoneBook a book with an insert space for an iphone, making the book interactive!
…and, leaving the best for last! -
The whimsical nature of iButterfly is a really a good example of iPhone integration of combined AR, motion sensor and GPS -as well as a practical business model with the coupons. This is definitely the new Pokemon!
---
May 27th, 2010 by NearInteraction
Bluebox's namesake system already offers wireless in-flight entertainment that's accessible via handheld devices, seatback technology and overhead cabin broadcasting. Now the London company has announced that it will soon include the iPad among those delivery vehicles through its Bluebox Ai offering, which will be fully integrated with the other parts of the Bluebox system. Specifically, Bluebox has ported its PC-based operating and security software to the Apple platform, enabling a full range of iTunes App Store games and eBooks, a full selection of consumer magazines via Zinio, and a selection of some 200,000 commercial apps already available for the device. Airlines can add their own custom apps as well. Bluebox Ai will launch on an international carrier in July, the company says, with availability to other airlines shortly thereafter. In the meantime, it's now on display at the Aircraft Interiors Expo in Hamburg.
Via Springwise
---
November 18th, 2009 by NearInteraction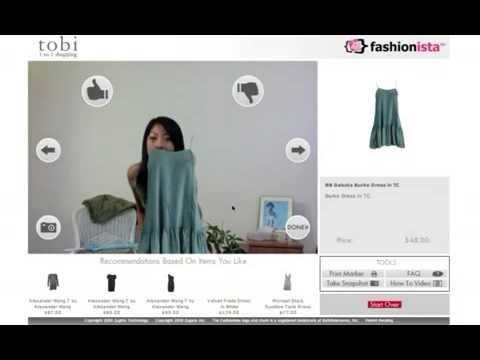 San
Francisco – Online retailer Tobi.com has launched a virtual fitting room that can be accessed from the home. Customers can try items on through innovative use of a webcam and motion sensors are used to rate styles with the wave of a hand. They can also post pictures immediately to Facebook in order to see what friends think. Developed by Rich Relevance and Zugara
---
November 17th, 2009 by NearInteraction
---
September 14th, 2009 by NearInteraction
---
July 22nd, 2009 by NearInteraction
---
July 7th, 2009 by NearInteraction

Advertising Agency: Jung von Matt, Hamburg, Germany
---