In a time that everybody discusses what kind of part google will have in the social networks business, what's the real impact of the recent released google+ network, Facebook strikes back with two major changes in it's platform:
- the introduction of the timeline: replacing the user profile starting on 2011.09.30 (developers can get it earlier), timeline creates a new way of looking at a users information. It gathers all your stories, all your apps, friends information, in a timely fashion.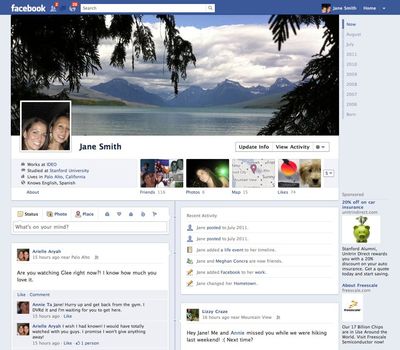 - Open Graph:   "The Open Graph is the most significant update to Platform since it launched in 2007, expanding the capabilities and opportunities for social apps, from music to TV to news to lifestyle apps such as cooking, fitness, and travel." (f8: A New Class of Apps By Bret Taylor).
Check the Conference video below.