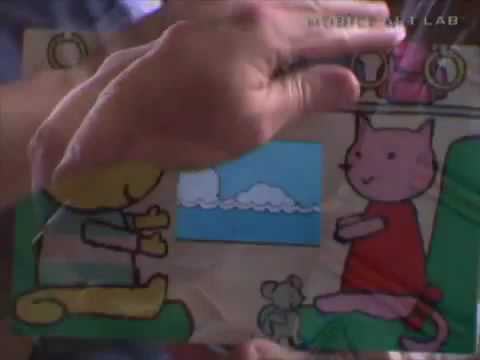 Tokyo – The iPhone has been reappropriated as a children's storybook, with an imaginative new mobile phone application that extends the smartphone's capabilities.
The 'Phone Book' project by Mobile Art Lab uses the iPhone to create a hybrid digital/analogue storytelling tool. Users slot their mobile device into a pocket in a specially designed picture book; as they turn the pages of the book, the action on the iPhone screen changes. Using the smartphone's touch screen, the moving images become interactive additions to the story.
With printed content under threat from new digital book devices, new innovations – often creating new hybrids of the two – are changing the way consumers engage with media content.
via LSN:Network